A unified Swedavia - Digital Channels
Swedavia is a state-owned group that owns, operates and develops ten airports across Sweden. 
Grau's mission is to ensure a consistent brand experience, regardless of which digital channel the user interacts with.
Another important goal is using design as a tool, making sure functionality is easily understood by all the different target groups throughout all digital channels.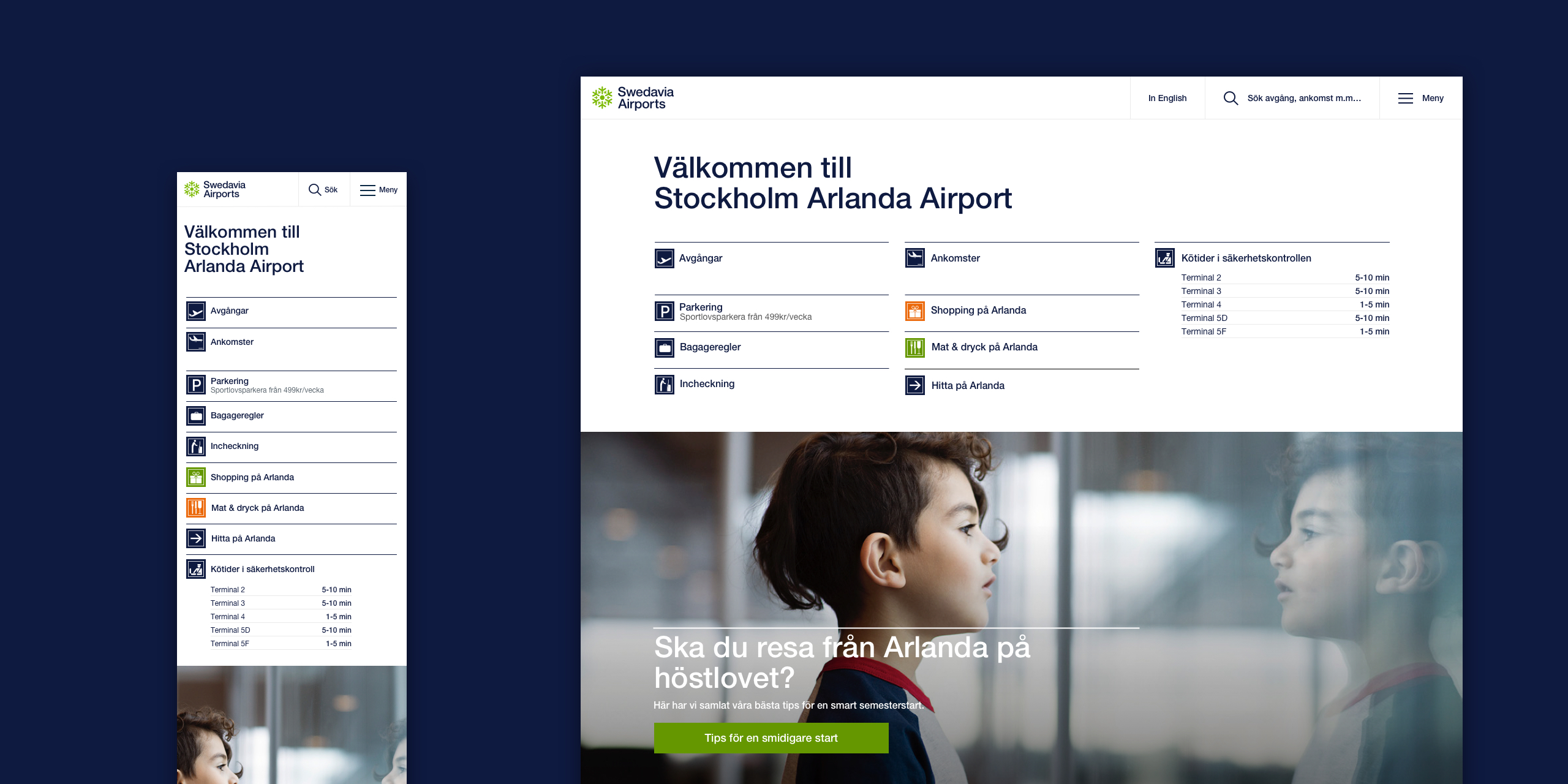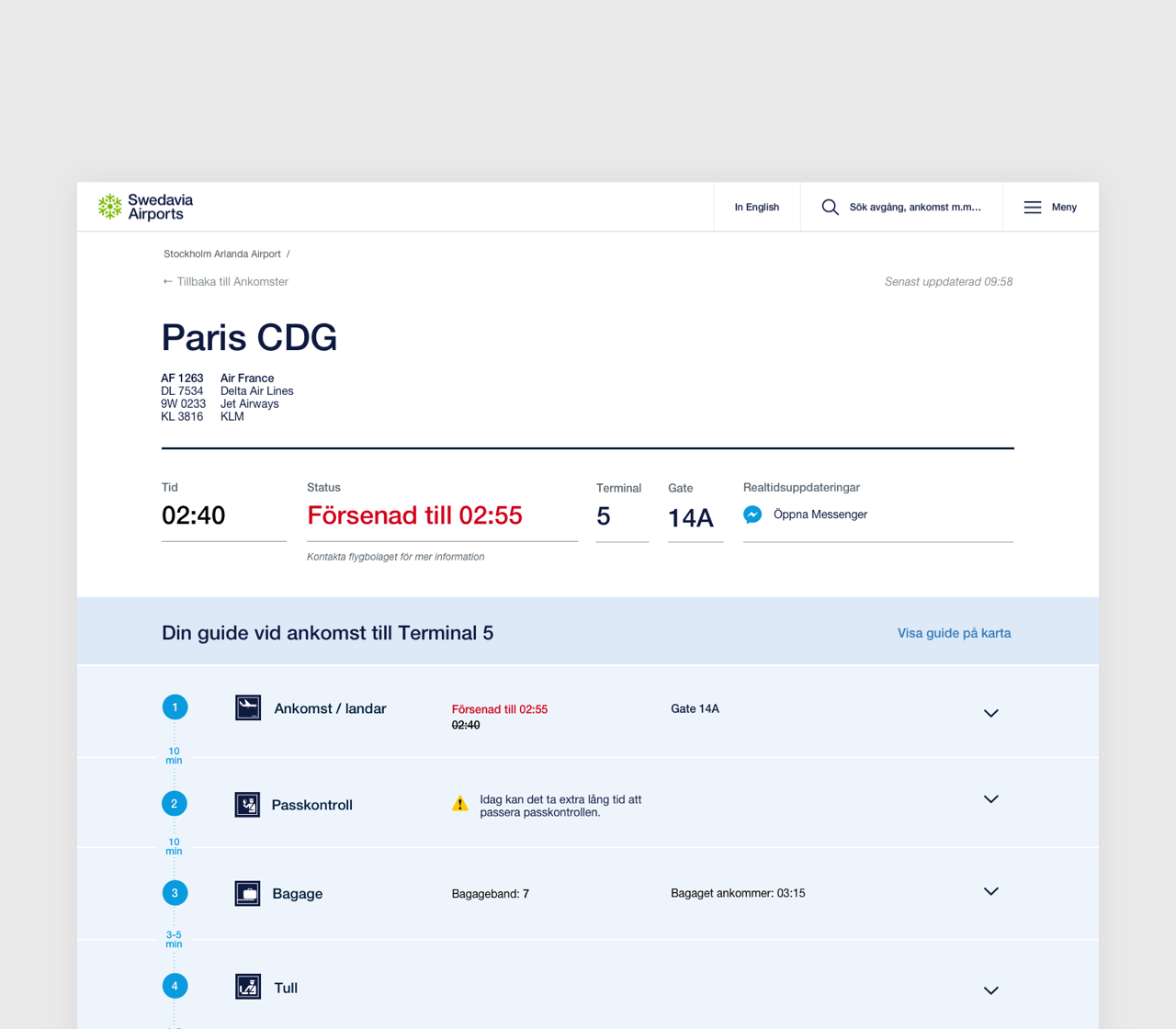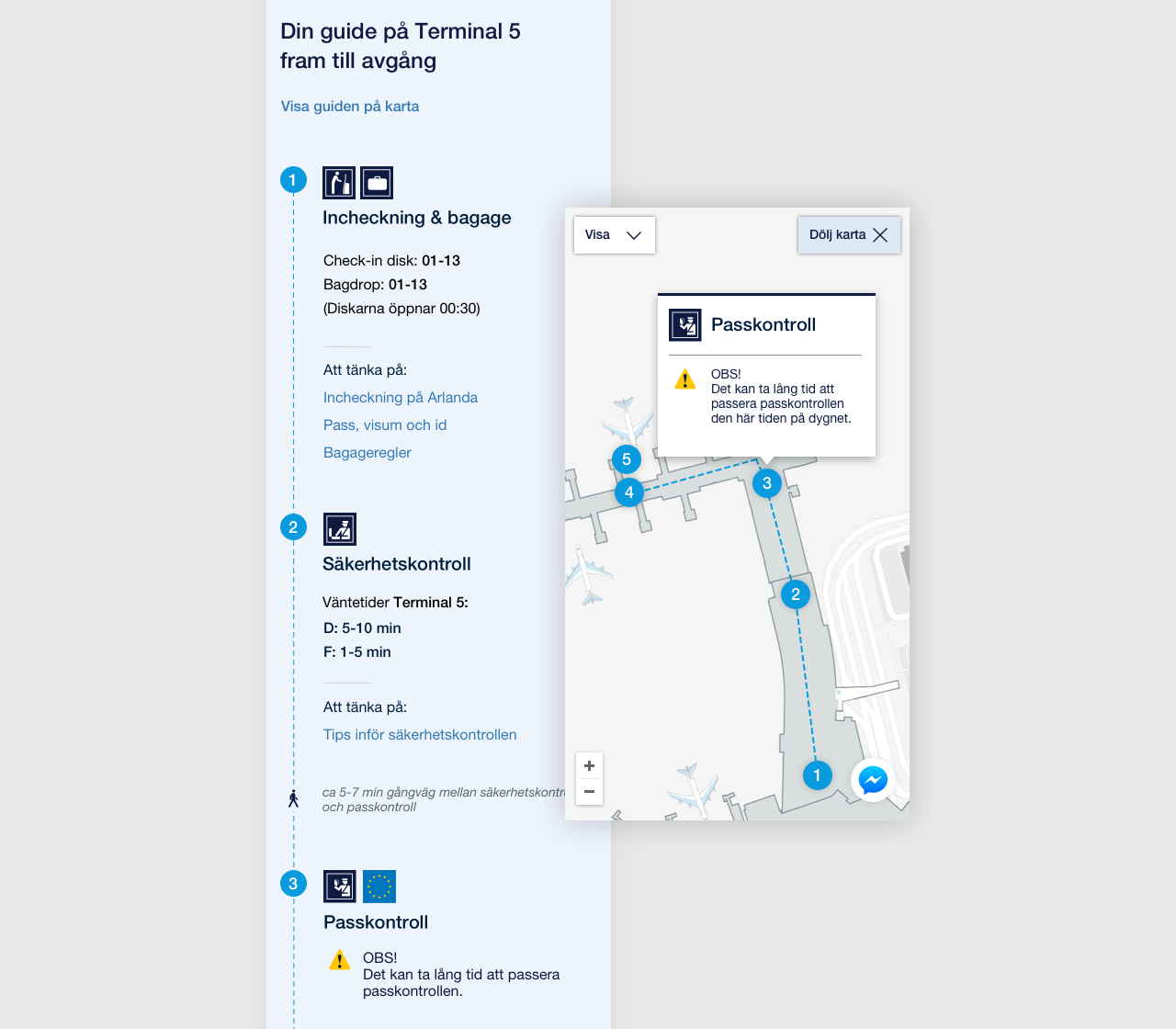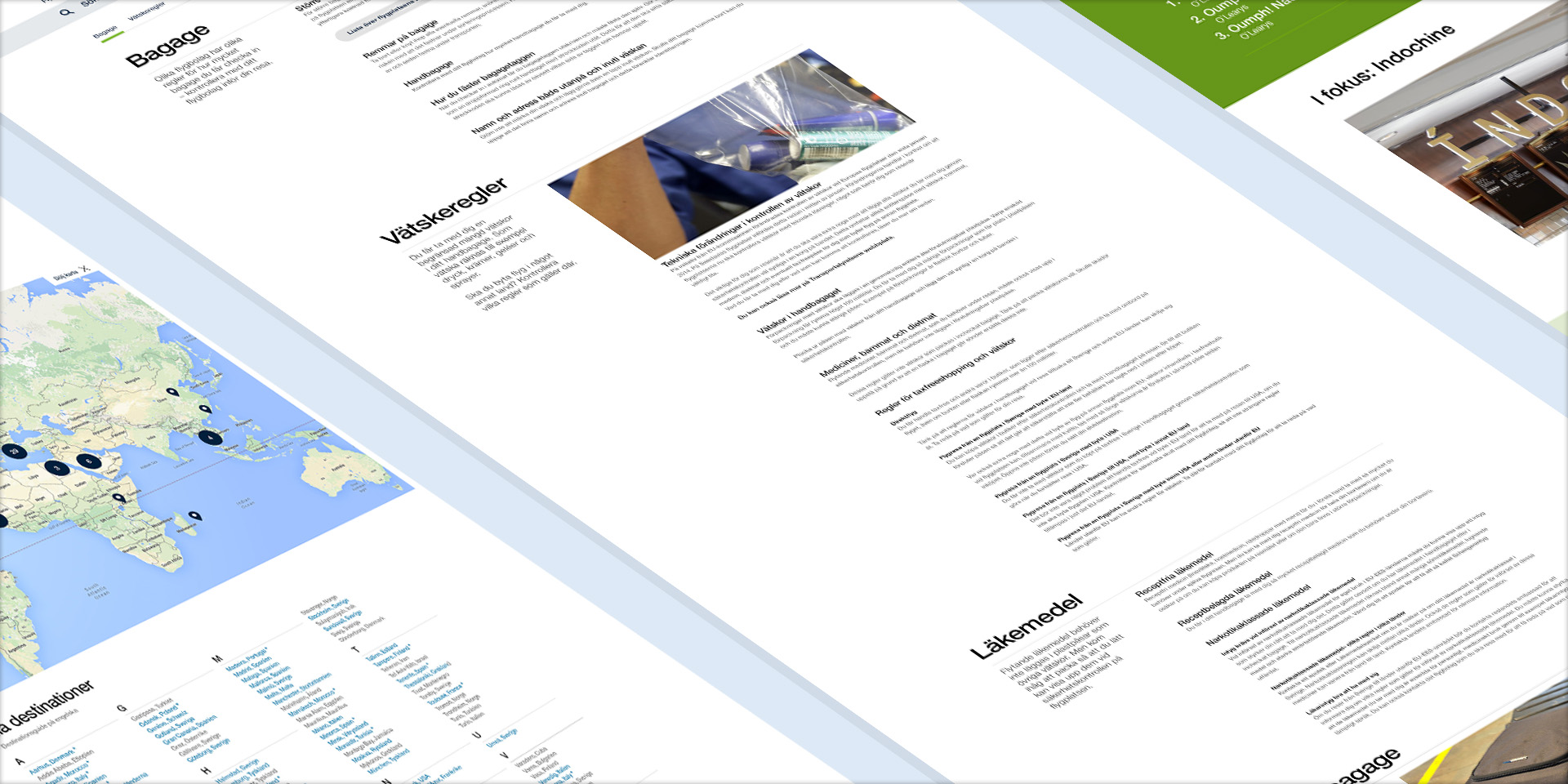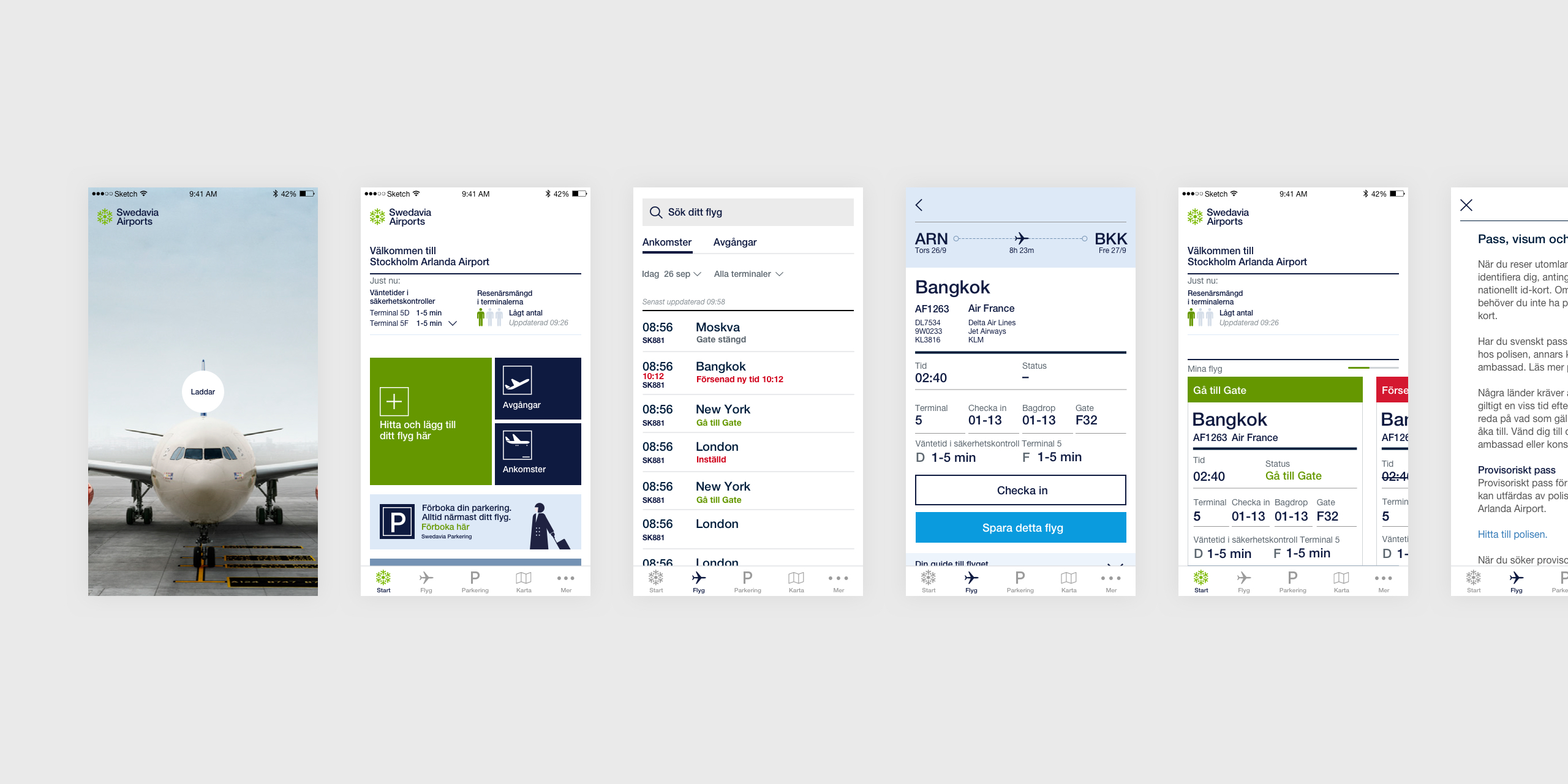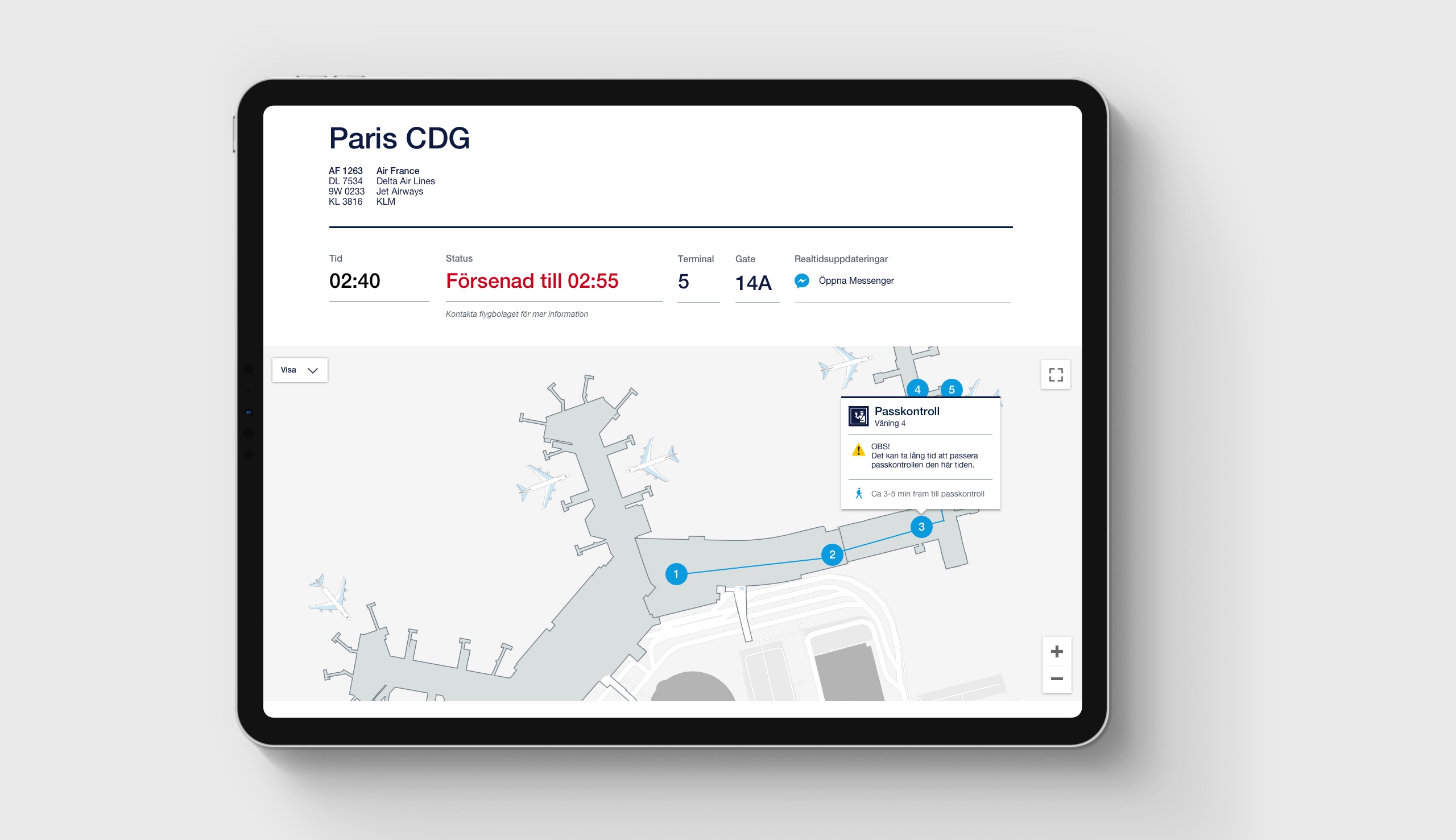 Swedavia Parking
As a part of Swedavia's strategic customer satisfaction plan, the external booking process of parking needed to be integrated into Swedavia's existing platform. We were asked to design the solution based on both branding design and UX perspectives.
We were assigned the task of managing and planning the collection of requirements, pushing the dialogue and compiling the overall requirements.
We built complete flows and wireframes to map the requirements for the various customer journeys, from organic traffic to pure campaigns. All with a creative and challenging approach.
We developed both strategic decision-making platforms for constant support in the steering group and clean design applications on defined components for ongoing iterative development. Did we say the result truly enhanced the customer satisfaction, well yes it did!